Welcome to Rangbhoomi Spaces, your ultimate destination for booking space for shoots. Our versatile and well-equipped auditorium provides the perfect setting for Film Shoots, Short Film Shoots, Indie Film Shoots, and Music Videos. We understand the importance of a suitable environment for creative expression, and we are dedicated to supporting filmmakers and artists in their vision.
Film Shoots: Our auditorium offers a spacious and adaptable space to capture cinematic brilliance. With flexible staging options and excellent acoustics, filmmakers can transform their ideas into stunning visuals, making every frame come alive on the big screen.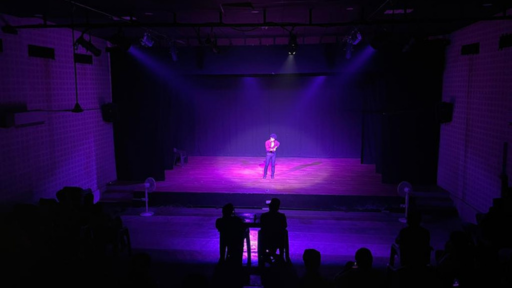 Short Film Shoots: Rangbhoomi Spaces is the ideal location for shooting short films with limited budgets and tight schedules. Our team provides assistance in organizing the set, and our well-designed auditorium allows filmmakers to focus on their storytelling with ease.
Indie Film Shoots: For independent filmmakers seeking an inspiring backdrop for their projects, Rangbhoomi offers a budget-friendly and professional setting. Our in-house team is readily available to assist with technical support, allowing filmmakers to concentrate on their artistic vision.
Music Videos: Our auditorium sets the stage for music video shoots that captivate audiences. With the option to bring lights and sound from outside or rent them in-house, musicians and directors have the creative freedom to create music videos that reflect their unique style and artistry.
At Rangbhoomi Spaces, we prioritize your creative needs and provide tailored solutions for your shoot requirements. Our space is not only equipped with state-of-the-art facilities but also offers the flexibility to accommodate external equipment and crew. Step into Rangbhoomi and experience a shoot space that empowers your artistic vision, where lights, camera, and action come together to create cinematic magic.