Movies will make you famous; Television will make you rich; But theatre will make you good. ~Terrence
Welcome to Rangbhoomi Spaces
At Rangbhoomi, we have created a vibrant cultural space with a singular purpose: to celebrate and promote all forms of art and artists from across India. Whether you are a performer, a theatre enthusiast, a dancer, or someone passionate about engaging discussions and workshops, Rangbhoomi warmly embraces artists from all walks of life. We believe in inclusivity, democracy, and a commitment to environmental sustainability.
As artists ourselves, we understand the significance of having a high-quality infrastructure and facilities to elevate artistic performances. At Rangbhoomi, we pledge to provide you with state-of-the-art lighting and sound systems that enhance the impact of your creative expressions. Through our exceptional infrastructure, we aim to nurture and support artists in expanding their artistic horizons.
Here we offer personalized artistic training, regular updates, trial performances, theoretical workshops, and three complimentary follow-up sessions to nurture and support our diverse artistic community. Our welcoming space fosters artistic growth and a sense of belonging, making us more than just a cultural venue—we are passionate about helping artists thrive and expand their horizons.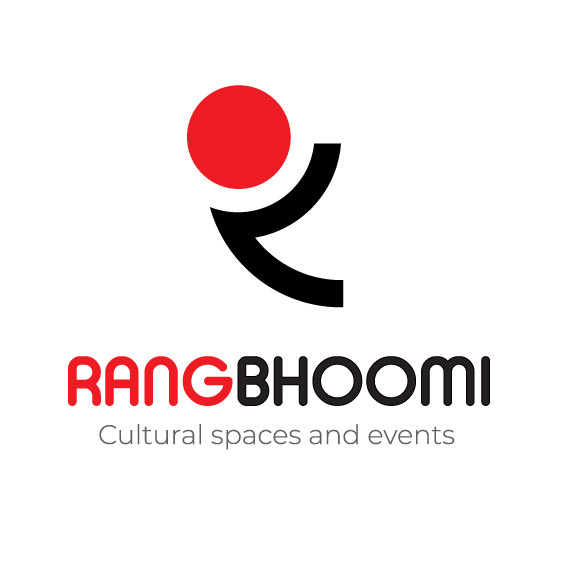 A Cultural Haven for Artists in Hyderabad
"What is that unforgettable line?"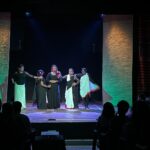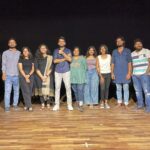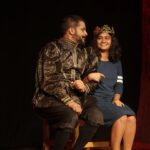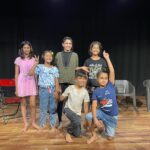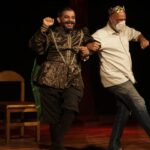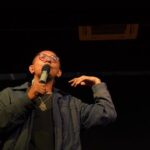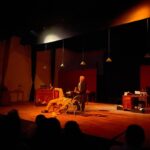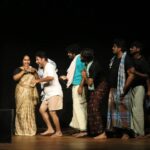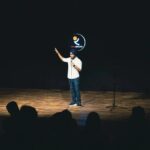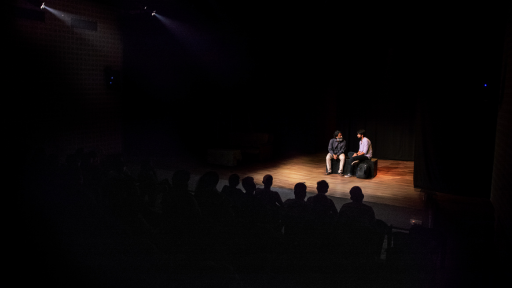 Book Auditorium
Theatre Plays| Dance Shows| Musical Nights|
Comedy Events| Press Meets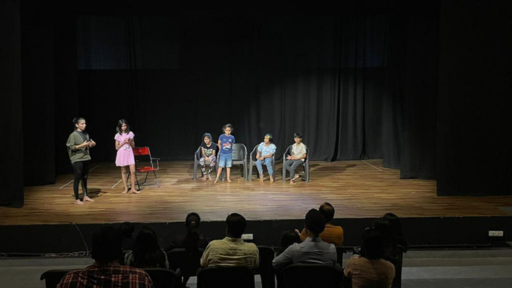 Book Space for Workshops
Theatre Workshops| Dance Workshops| Fitness Workshops| Art Workshops| Film Workshops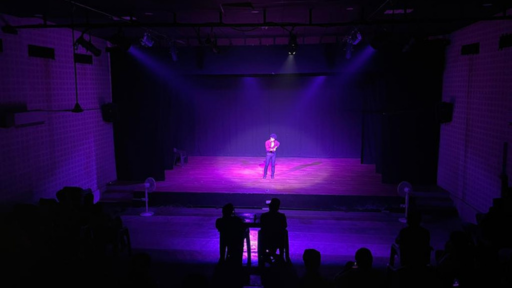 Book Space for Shootings
Film Shoots| Short Film Shoots| Indie Shoots| Music Videos
What Our Community Has to Say
Excellent place to do workshops, theatre performance, standup comedy, dance programs and story telling. Sound proof auditorium. Best for group discussion as well. We did many theatre plays there from last 1 year.
Sherin Santhosh
Theatre Practitioner
Lovely venue for theatre/stage performances and live shows. Has an indoor amphitheatre with valet parking, and a cute hangout place with chai!
Avinash Matta
Theatre Practitioner
The space is for all forms of theater artists... It is the best in the city... Other ones started after this one... The plays and acts that happen over here are pure bliss... For anyone who has the opportunity to go... I'd definitely recommend them to go...
BhargavaRaam Patel
Visitor
Hyderabad's best theatre auditorium for plays, shows and screenings. An artists hub that promotes collaboration and individual growth. All of the team members are super friendly and warm. P.S Special mention to the awesome nimbu pani and samosa that is a must try for a quick refreshing bite.
Melwin Sam
Visitor
A fantastic and affordable performance venue now close to Gachibowli Kondapur region. A well designed space for artists to put up shows which will have a more professional touch. Thanks to the amazing acoustics including light and sound facilities. 2 spacious green rooms available for you to prepare for your show. They also have a functional cafeteria which has amazing samosas and chai (remember la makaan?). The place has a positive vibe to it and you can't get a better venue to spend your weekends (or weekdays if they are putting up a show). Do something different and head to rangbhoomi to experience amazing theatre, stand up, poetry etc stemming right out the city of nawabs.
Dwij Vasavada
Theatre Practitioner
The place where we can Watch Or perform the Theater Art Forms with mature and enthusiastic audions a worthy Place for a Art
Veeraswamy KVS
Visitor
A small theatre (with a great personality!) for plays. One can book tickets at the venue as well (availability permitting) as online (BMS, for example). It's a little tucked away so it might be difficult to find at first, but bank on the location shown on Google Maps and you'll find it eventually.
J C
Visitor